TURN MEALTIME INTO PLAYTIME
2022 TOP RECOMMENDED PRODUCT BY PET LOVERS

Obesity is a growing problem in cats, currently affecting nearly 50% of our domestic pets. It can lead to health problems such as arthritis and diabetes, severely affecting cat welfare.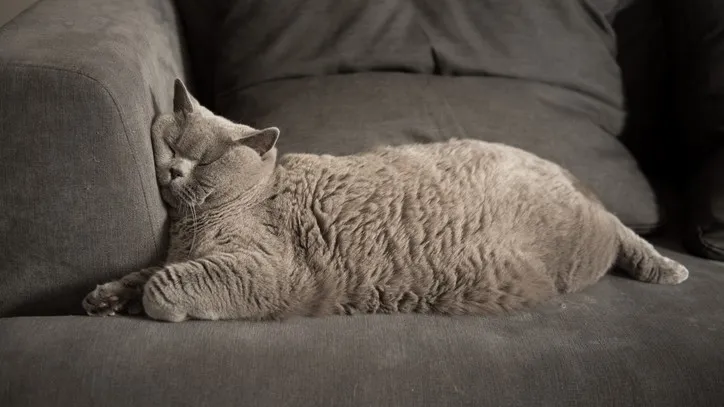 INTRODUCING THE WAGWHEEL™
...a fun, interactive toythat combines playtime with mealtime to help control your cat's energy and weight.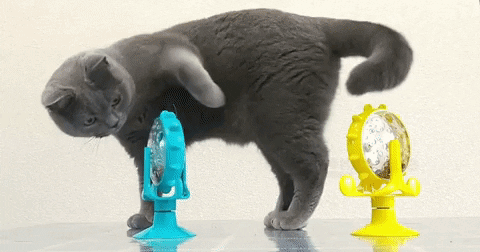 By providing smaller portions of food throughout the day, it helps to maintain optimum weight as well as improve your cat's digestion.
BENEFITS
IMPROVE CAT'S PHYSICAL FITNESS
If you have a cat you know that they have a lot of built-up energy throughout the day. This energy could turn them into their CRAZY CAT-MODE if not used.
The WagWheel™ easily improves their health physically and mentallyby allowing them to use up their playful energy.
DESTRESS

Cats like to play with many things when they are bored to destress from their long days. This will keep their mind engagedby trying to catch the falling food for the spinning wheel. Overall improving their mental health.
BETTER GUT HEALTH

Allowing your baby to eat slower will help them digest their food better and improve their overall GUT health and weight. This means fewer VET visits!
SUCTION CUP DESIGN
The suction cup is able to stick on any surface, such as a wooden floor or rough ground, doors, windows, and walls. The overall suction cup is stable and will keep things mess-free!
HOW TO USE
Specifications:
Color: Green, Yellow, Blue
Size:5.4 x 2.9 x 6.4 inches
Material: Natural plastic